Workshop on New Science and Business Developments for Managing Climate Risks
5 November 2015, Royal Society, London
---
Background
The Newton-Ungku Omar Fund in Malaysia involves the British Council as one of several UK delivery partners working with the Higher Education International Unit and in partnership with the Malaysian Industry-Government Group for High Technology (MIGHT) as part of the Science to Action (S2A) initiative undertaken by the Government of Malaysia to establish collaborations on priority areas. "Future Cities: Science to Action for Building Resilience of Urban Communities to Climate Induced Physical Hazards" is a project supported by the Newton-Ungku Omar Fund. The joint UK-Malaysian 'pump-priming' project aims to bring together scientists working on various aspects of physical hazards and risks in a changing climate with a particular emphasis on large urban areas.
Climate change and expansion of settlements is expected to escalate climate induced hazards such as flooding, landslides, typhoons, etc. both in its extent and frequency as well as its occurrence in new areas within urban centres. A first step towards adaptation to future climate change is reducing vulnerability and exposure to present climate variability. Science-based products and services play a critical role in enhancing the capability of governments and the private sector in managing risk information and financing.
Objectives
The workshop involves scientists and financial entities such as international investors, credit ratings agencies, insurers, re-insurers and financial regulators. The objectives are to:
Review current and developing science-based products and services (e.g. approaches for assessing risk of impacts associated with multi-hazards);
Obtain feed-back on effectiveness of existing science-based products and services and future needs for managing risks in a changing climate focusing on urban areas;
Understand scientific needs and priorities of the financial sector for managing risks, reducing exposure of expanding assets and building community resilience.
Expected Outcomes
The UN Climate Summit 2014 saw the announcement of a variety of innovative initiatives related to risk financing mechanisms and climate risk investment frameworks. The effectiveness of such initiatives can be enhanced through science-based products and services that cater to site specific conditions that inform risk based decision making. In this context, the workshop discussion will focus on questions such as: What are you using now? How effective are these? What do you need in addition? The discussion will be documented and disseminated to a wider audience to facilitate the development of science-based products and services for decision-making in a changing climate with emphasis on urban areas.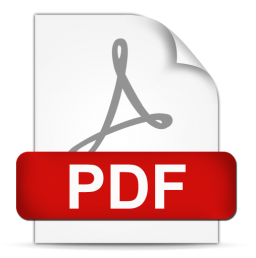 Download Project Brochure