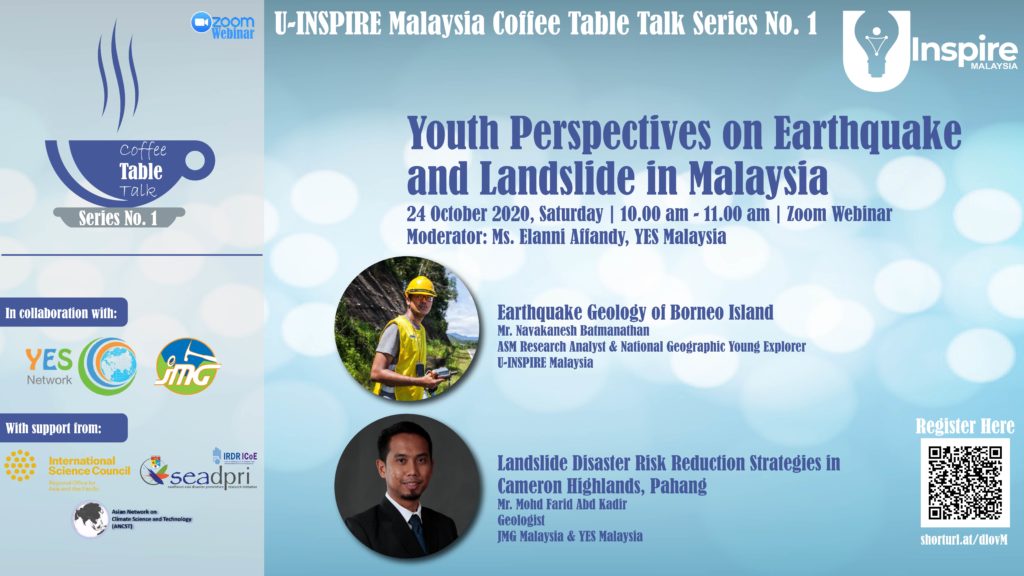 Want to know more about the earthquake and landslide in Malaysia? Join us at the U-INSPIRE Malaysia Inaugural Coffee Table Talk Series No. 1 on Youth Perspectives on Earthquake and Landslide in Malaysia.
The Coffee Table Talk Series is a flagship event of the U-INSPIRE Malaysia with the support of Universiti Kebangsaan Malaysia's Southeast Asia Disaster Prevention Research Initiative (SEADPRI-UKM), Asian Network on Climate Science and Technology (ANCST), International Science Council and other partners which aims to provide an opportunity to the youth and young professionals in Malaysia to share their knowledge and achievements in their respective field of works. The platform will feature various themes to highlight the diversity of expertise of the youth and young professionals in Malaysia including science, arts, humanities, and entrepreneurship, among others.
Click here to watch the recording.