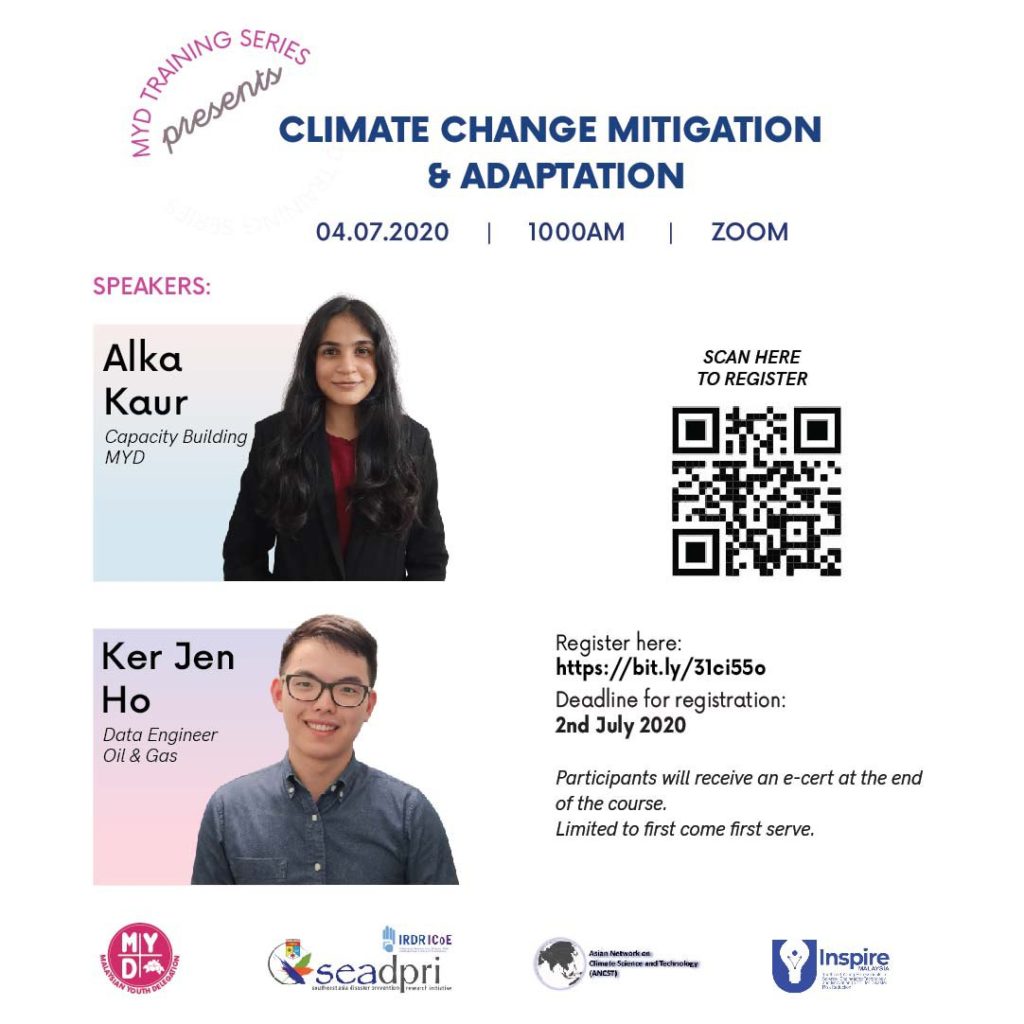 We are pleased to inform that Malaysian Youth Delegation (MYD) in collaboration with Universiti Kebangsaan Malaysia's Southeast Asia Disaster Prevention Research Initiative (SEADPRI-UKM), Asian Network on Climate Science and Technology (ANCST) and U-INSPIRE Malaysia is now back with our Virtual Training Series, with another interesting topic which is Climate Change Mitigation and Adaptation.
The training which aims to equip the youth and young professionals with crucial knowledge pertaining to the issues of climate change, sustainability, and the environment as well as to spread awareness to the public to understand climate diplomacy and various other climate-related topics, will feature speakers from the MYD who have been given exposure to the topic and will deliver it from the youth's perspective.
The registration for the virtual training is now open. Interested participants may register here or through the QR code on the poster. Link to participate in the virtual training which will be held via Zoom will be sent via email after the registration closes on 2 July 2020.
For further inquiries, please feel free to contact Mr. Mohd Khairul Zain ([email protected]) or Dr. Nurfashareena Muhamad ([email protected]).
Presentation slides (Bahasa Malaysia) (English)
Click here to watch the recording.