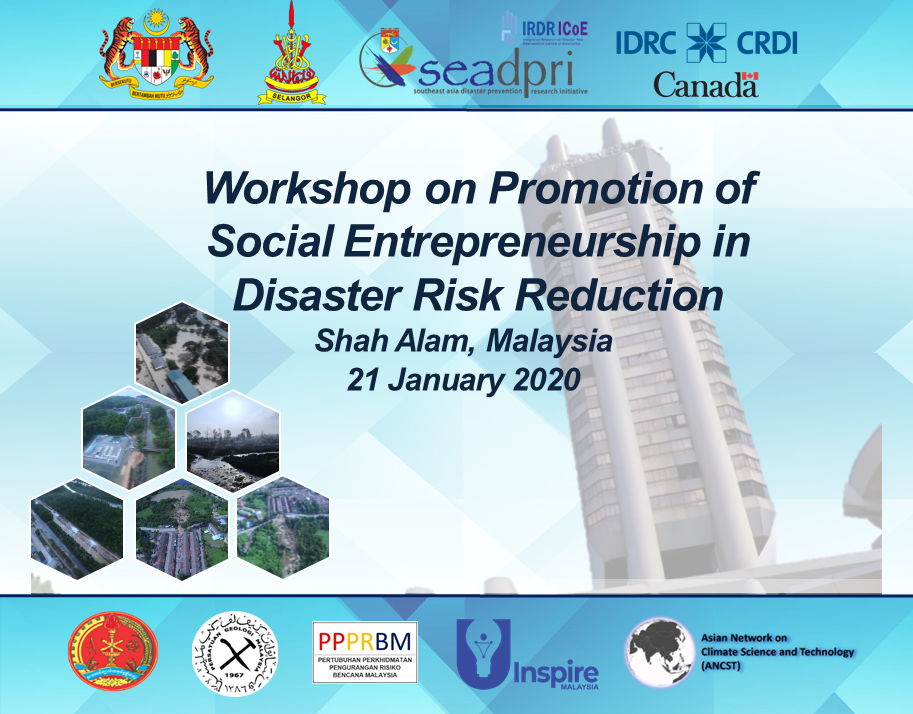 INTRODUCTION
The Intergovernmental Panel on Climate Change (IPCC) has reported that economic losses are expected to be highest in tropical regions such as Southeast Asia as global warming increases to 1.5oC. The prognosis for a 1.5oC world includes a higher number of hot days and heavy rains, higher risks of floods, flash-floods and landslides with increased exposed populations, particularly in coastal areas. The State of Selangor Darul Ehsan has been increasingly affected by climate-related disasters over the decades and such events are expected to escalate with global warming. Improved knowledge and awareness on the risks of climate-related hazards at the local level, community engagement and stakeholder participation, specifically the involvement of local authorities is vital to build resilience in Selangor. The International Development Research Centre (IDRC) of Canada has sponsored a project titled "Promotion of Social Entrepreneurship in Disaster Risk Reduction to Build Community Resilience" to conduct action-oriented research and capacity-building via four pilots – three in Malaysia and one in Cambodia. The IDRC Project is led by Universiti Kebangsaan Malaysia's Southeast Asia Disaster Prevention Research Initiative (SEADPRI-UKM) in collaboration with several institutions, where a key implementation partner in Malaysia is the Selangor State Government, represented by the Selangor Disaster Management Unit. The Workshop marks the launch of the IDRC Project to foster long-term community resilience by empowering young social entrepreneurs to develop disaster resilience plans using citizen science and digital platforms.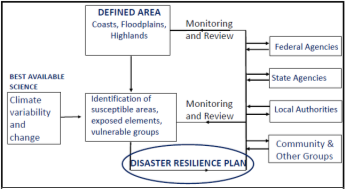 OBJECTIVES
The workshop will serve as a platform for:
Promoting social entrepreneurship in disaster risk reduction for building community resilience;
Sharing research findings on climate-related hazards in Selangor with multiple stakeholders; and
Bringing together local authorities, operational agencies, youth groups and other stakeholders to discuss the challenges of managing disaster risks in a changing climate.
INTERNATIONAL SPEAKERS
Dr. Chinnh Nyda is an academic with the Royal University of Phnom Penh (RUPP) and conducts research on climate change adaptation and rural development in Cambodia.
Sukhreet Bajwa is a disaster management professional working with RIKA India – a social enterprise in the field of disaster risk reduction, sustainability and climate change.
Hilman Arioaji is co-founder of Guerrilla Collective Indonesia and co-leader of the Innovation Room in U-Inspire Indonesia; actively connecting local communities with technology for disaster resilience.
Dr. Sharina Abdul Halim is a Lead Author of the IPCC Special Report on Global Warming of 1.5oC and Asia Chapter of the Working Group II contribution to the IPCC Sixth Assessment Report.
Download presentation slides here.