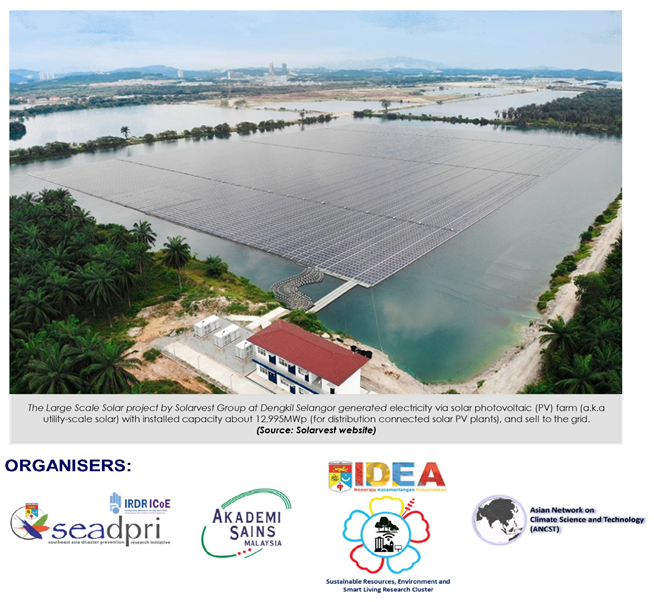 Universiti Kebangsaan Malaysia's Southeast Asia Disaster Prevention Research Initiative (SEADPRI-UKM), in collaboration with the Academy of Sciences Malaysia and Asian Network for Climate Science and Technology (ANCST), is organising SEADPRI Forum 2020 on "The International Financial Landscape for Climate Change Adaptation", scheduled virtually on 19 November 2020, at 3.00 pm. The Forum has entered the 12th series since its initiation in 2009. This year, the Forum will feature Ms. Meena Raman from the Third World Network.
For further information, kindly refer to the Forum leaflet and presentation slides.
Click here to watch the recording.